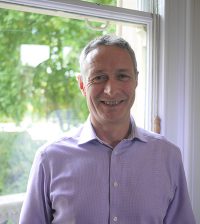 A cyclist since he was three, Paul has never lost his passion for cycling. He has a garage full of all sorts of bikes, including one he made himself, and rides every day for transport and sometimes just for the joy of it.
In 2007 he trained as a cycling instructor, and in 2008 took up a role as Bikeability and Schools Programme Manager for Cycling England. On its demise, he became project director for the Department for Transport's support contract and has helped to steer Bikeability ever since, including instigating the quality assurance programme, founding The Association of Bikeability Schemes and inspiring Bikeability Plus.
Paul is a chartered engineer with an MBA from London Business School who spent 25 years in the world of software before having the opportunity to combine work with passion. He ran companies and projects internationally and rode his bike wherever he went.
Paul says his main goal in life is to persuade as many people as possible – particularly the young – to take up cycling as a means of getting around and for simple pleasure.