2020 NATIONAL BIKEABILITY CONFERENCE -13th and 14th May
The annual Bikeability Conference will be held in Birmingham next year on 13th and 14th May.
Please hold the date for now – further details to follow
———————————————————————-
2019 ANNUAL NATIONAL BIKEABILITY CONFERENCE – 15th and 16th May 2019
Background
The 2019 Bikeability annual conference, organised by the Bikeability Trust was held on Wednesday 15th & Thursday 16th May 2019 @ The Left Bank, Hereford, HR4 9DG
This training conference was open to all Bikeability instructors and managers. The training seminars focused on the new National Standards and how to apply these to every day training.
There were over 270 delegates – the largest ever annual Bikeability conference.
Watch a short promotional film about the conference and awards here.
Jesse Norman MP attended the conference at midday – he expressed his support for the Bikeability programme, answered some questions and introduced the 2019 Bikeability Awards programme – further information here.
View a short video interview with Jesse Norman here
Transcript of Jesse Norman's interview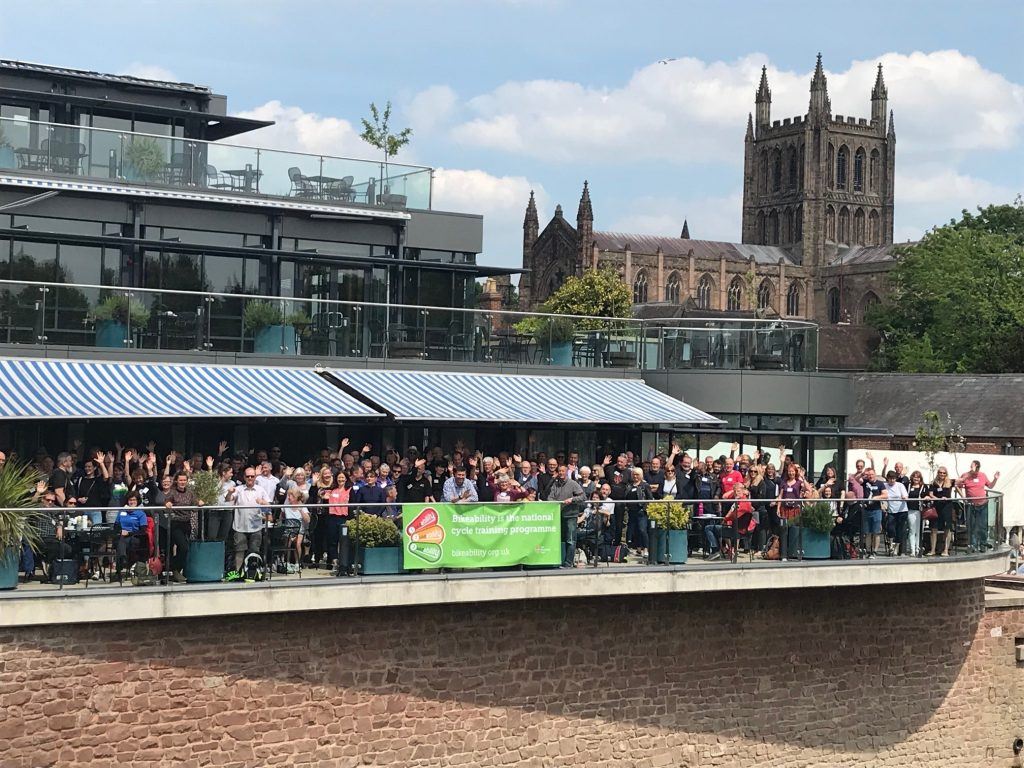 Acknowledgements
The Bikeability Trust is very grateful for Herefordshire Council's financial contribution to the conference.