2019 BIKEABILITY AWARDS PROGRAMME
Congratulations to all those won an award at the 2019 Bikeability Conference, hosted by Jesse Norman MP, and sponsored by Halfords.
The results for the 5 award categories were:
i. Instructor of the Year:
Runner up: David Goodworth
Winner: Chris Lee
ii. Provider of the Year:
Runner up: Go Velo
Winner: Cycle Confident
iii. Grant Recipient of the Year:
Runner up: Devon County Council
Winner: Cambridgeshire County Council
iv. School Employee /Governor of the Year:
Runner up: Ramona Toreki
Winner: Carol Atkinson
v. Trainee of the Year (Pete Rollings Award), presented by Marcelle Rollings:
Runner up: Conall Riley
Winner: Ruth Hodgson
More information about the award winnners and their achievements here.
A selection of images of the Award winners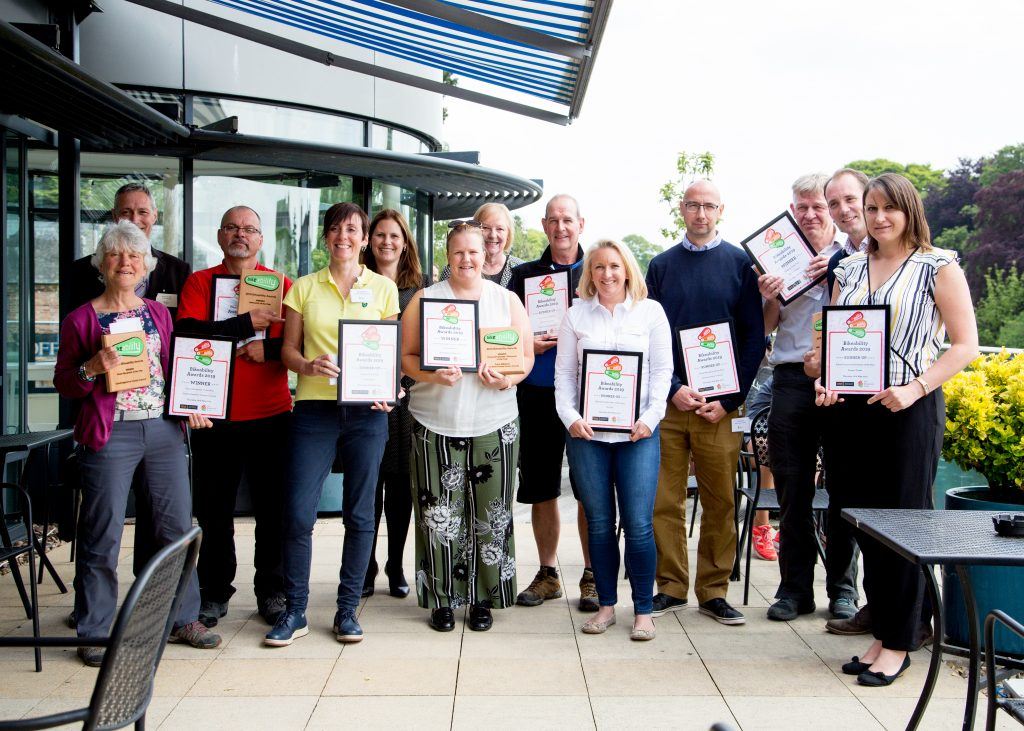 Acknowledgements
The Bikeability Trust would like to thank the Bikeability Trust Trustees who volunteered to assess all the nominations, and the panel of external judges who gave their time again this year to voluntarily to assess the shortlisted nominations:
Gary Batchelor, Coachwise (& EA Assessment Panel)
Pat Mee, Coachwise (& EA Assessment Panel)
Nick Chamberlin, British Cycling (& TABS Board)
Nick Hardie, Modeshift STARS
Further background about the programme below:
Aims of the Awards Programme
The primary aim of the Awards Programme is to reward and promote the good work that the Bikeability industry and partners are doing. Secondary aims include collecting a series of 'case studies' that can be used both to showcase Bikeability to external audiences, but also help to share examples of best-practice for peer-to-peer learning within the industry.
How the Programme is run
All nominations are assessed against a set of criteria for each award category. Short-listed candidates and/or their nominator will be invited to attend the Awards Ceremony at the National Bikeability Conference to be held in Hereford on Thursday 16th May 2019 at which the winners will be announced and presented with their awards and prizes.
The judging process
A panel of external judges selected for their range of skills and experience across different sectors of the Bikeability industry has judged the final short list.
Timings
1. Nominations accepted: January 25th – until March 25th 2019
2. Nominations judged: March 26th until April 8th 2019
3. Short list is announced: Tuesday 15th April 2019
4. Awards Ceremony: Thursday 16th May 2019
Award categories
A. Instructor /Team of Instructors of the Year
B. Bikeability Provider of the Year
C. Grant Recipient of the Year
D. School Employee / Governor of the Year
E. Trainee of the Year (Pete Rollings Award)
Any questions about the Awards Programme 2019 in general please contact: mel@bikeabilitytrust.org
Many thanks to Halfords for supporting the Awards Programme.