Donna Harrington
Director of Finance and Compliance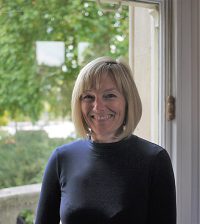 Donna qualified as a chartered accountant with one of the 'Big Four' Accountancy firms. After staying with the firm for 8 years she then moved into training, helping to deliver the Accountancy, Finance and Audit courses for one of the leading providers. She also with a broad range of 'hands on' commercial experience, ranging from operating as CFO of a small business to being a Trustee and Member of the Finance and Audit Committee for a medium sized charities.
Donna's own experience of cycling is primarily with her family on trips around their home and when on holiday.
Donna was introduced to Bikeability via a friend and is very keen to help promote the value of the scheme by ensuring it's run on a sound financial footing.