Julia Youens
Project Director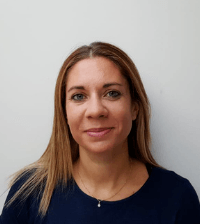 Julia Youens has developed and managed schemes for children and school sport for over 20 years. She is currently a scheme Manager and the Director of Strategy & Business for a Kent based Community Interest Company; with substantial experience in the Bikeability programme at both organiser and instructor level.
Her passion to deliver high quality physical education, including cycling to every child, has seen her lead and project manage a number of initiatives and campaigns. Julia has also worked with the Youth Sport Trust as a Development Coach supporting and mentoring School Games Organisers and in her spare time she volunteers as the Chair of Governors for a local infant school.
Julia lives in Kent with her husband and two very energetic boys. The whole family love to ride and are often looking for their next adventure.