Mike Holwill
Innovation Officer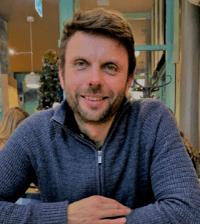 Cycling is Mike's big passion in life. An experienced Cycling Instructor, Mike has worked with all age groups and demographics delivering every aspect of Bikeability. He also works within Children's Services promoting outdoor activities to vulnerable young people.
In his spare time, Mike is a British Cycling Coach and does occasionally still compete in the odd time trial or cyclocross race. In recent years, his role has been more supportive than sporting, helping his son progress through the ranks of junior racing.
Always a keen advocate of cycling, Mike is excited to take on the part-time role of Innovation Officer and help increase cycling participation levels amongst under-represented groups in the UK.