Steve Garidis
Development Director at the Bicycle Association of Great Britain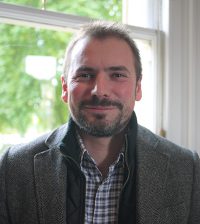 Steve Garidis runs the Bicycle Association of Great Britain, the national trade body for the cycling industry.
The Association represents cycle and accessory manufacturers, distributors, retailers, and other organisations with an interest in the industry.  He is also a parent of two children, both coming up to "Bikeability age", and a school Governor for his local village primary.
Steve has been involved with Bikeability since its inception in 2006, managing the creation of the brand and the launch of the scheme for Cycling England, the non-Governmental body set up to promote cycling between 2005-11.  He has subsequently been involved with many of the quality and operational aspects of Bikeability, including developing and running the award materials operation.
Alongside this work Steve was a co-founder of the Electric Bicycle Network, a social enterprise promoting electric bicycles between 2011-14.  He has a keen interest in the outdoors in general, and particularly in the role that cycling plays in giving children access to the outdoors and a path to independence."